About our Tours from Casablanca
Browse our range of private Morocco tours departing from Casablanca, available here with GRAND MOROCCO. Casablanca is Morocco's commercial and main Atlantic port city, situated northwest of Marrakech. Despite being the least exotic of Morocco's cities, it is popular and a convenient arrival and departure locale for travel to Morocco. Casablanca is ideally located for travel to all major popular and significantly important key regions to visit in Morocco. Casablanca is a legendary Moroccan city, famous amongst travelers whose image of the Orient, especially of Morocco, has been shaped by the classic movie of the same name 'Casablanca'. For alternative arrival and departure locations for a Moroccan tour with us, view our range of private tours departing from Marrakech, Tangier and from Fes.
Casablanca is a city especially suited to GRAND MOROCCO tours which explore all the Imperial cities of Morocco, Meknes, Rabat, Fes and Marrakech, and the iconic Atlas mountain towns, the Atlantic coastline and the Berber Sahara desert regions of the south. Casablanca is known for its cinematic history, however, so as not to be disappointed, please be aware that the city bears little resemblance to the classic Hollywood movie of the same name. Casablanca is, instead, a city not unlike western cities, with wide boulevards and the hustle and bustle of a business centre. For all our Morocco tours from Casablanca, we rendezvous with you at either Mohammed V International airport or at your accommodation. Learn more about GRAND MOROCCO tours below. Please contact us if you have any questions about our range of tours from Casablanca.
10 DAY GRAND TOUR OF MOROCCO FROM CASABLANCA
From Casablanca, this outstanding tour will take you through vibrant Moroccan countryside, over spectacular mountain passes and absorb you in the rich Moroccan cultural history and its ancient monuments. You will be in awe, visiting the major Imperial cities, all displaying glorious ancient architecture. Visit the legendary Sahara Desert, encounter camel riding into a desert Berber overnight campsite. You will experience amazing gorges, valleys, oases, unique rock formations and cheerful desert nomad Berber Moroccans…
Departure : Casablanca
Duration : 10 Days | 9 Nights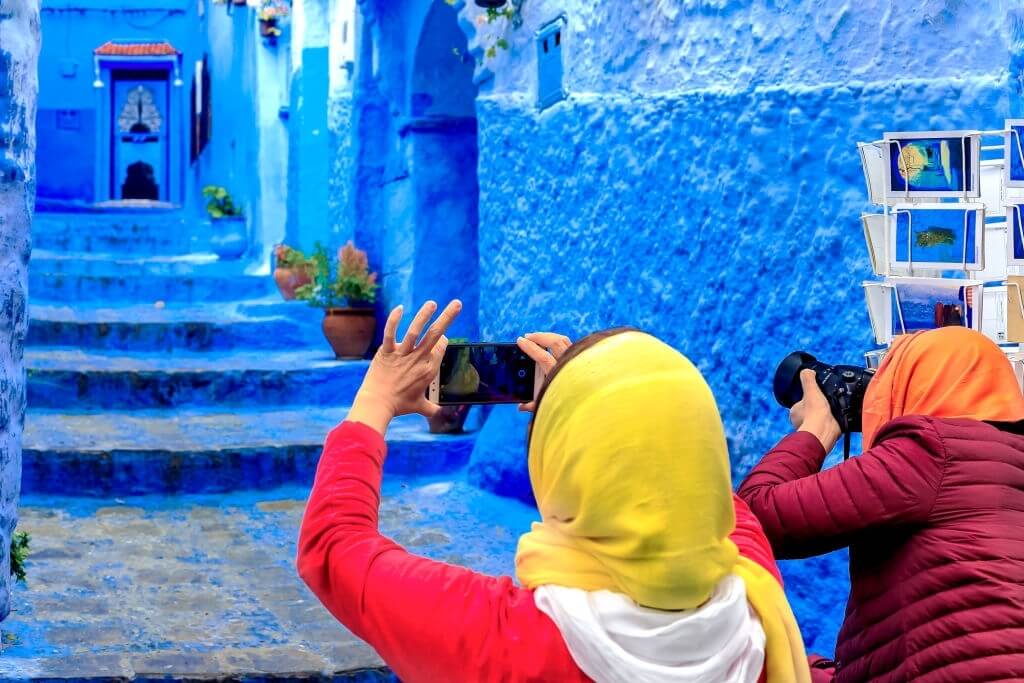 11 DAY GRAND TOUR OF MOROCCO FROM CASABLANCA
This exciting tour visits the Imperial cities of Morocco (Rabat, Fes, Meknes, Marrakech), Roman Ruins and the sensational 'Blue Pearl' city of Chefchaouen. There will be other fascinating cities and mudbrick villages along the way. Experience unique cultural customs and a wondrous mix of ancient history and natural beauty of the Atlas Mountains, valleys, deep gorges, strange rock formations and oases. Dream of a camel trek and an overnight stay in a magical Sahara Desert Berber camp…
Departure : Casablanca
Duration : 11 Days | 10 Nights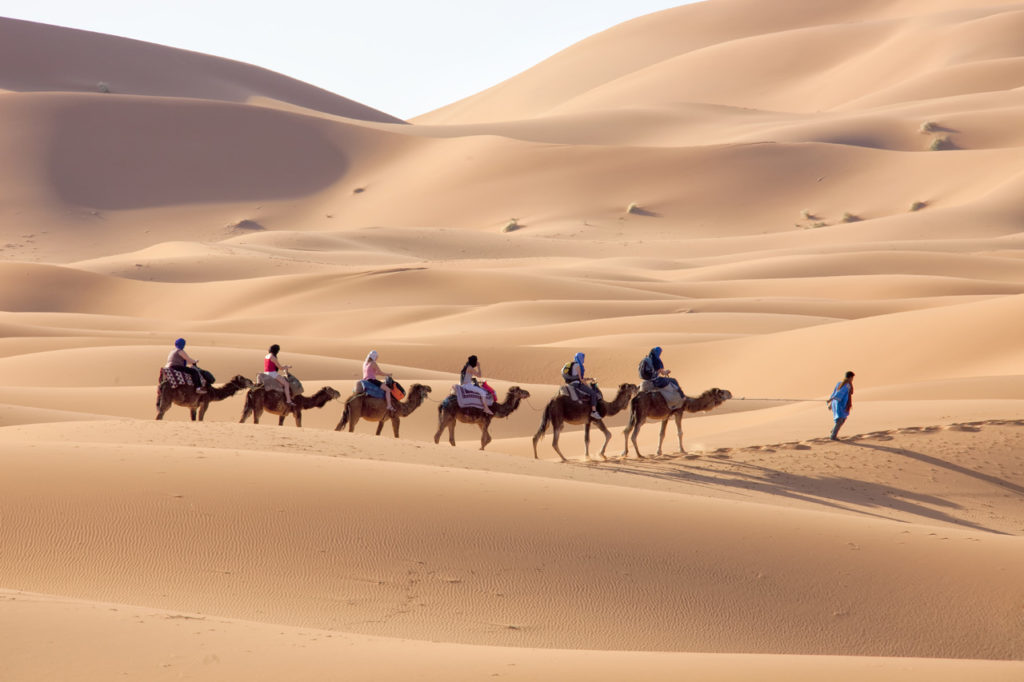 13 DAY GRAND TOUR OF MOROCCO FROM CASABLANCA
This epic tour will capture enchanting coastal 'delights', to the picturesque sweeping grandeur of the Atlas & Rif Mountains. There will be awe-inspiring ancient Moroccan history and its monumental landmarks throughout the Imperial cities of (Fes, Marrakech, Meknes, Rabat) and the famous 'Blue Pearl' city of Chefchaouen. Visit a curious alpine city and venture to the iconic Sahara Desert, for a camel trek to an overnight Berber desert camp, with dune quad bike riding. There will be enchanting travel through amazing gorges, lush valleys, oases, and unusual rock formations; also a hot air balloon flight is available…
Departure : Casablanca
Duration : 13 Days | 12 Nights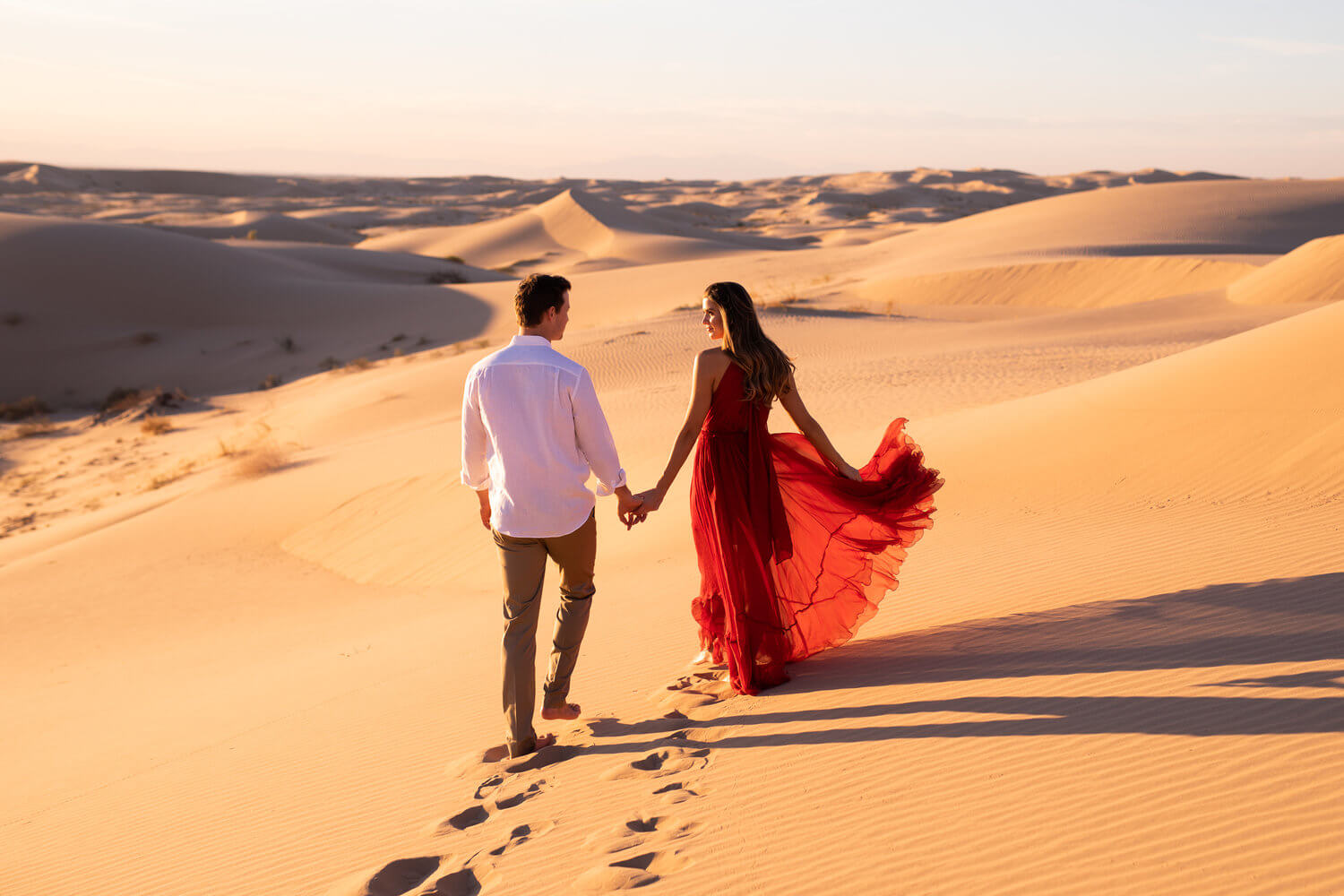 13 DAY MAGICAL HONEYMOON TOUR FROM CASABLANCA
This leisurely and most memorable romantic tour guides you through Morocco's spectacular rolling countryside of mountain peaks, exquisite valleys, glorious oases, stunning gorges, to glimpse Morocco's tree climbing goats and the iconic Sahara Desert. Here an intrepid camel trek leads to an overnight desert Berber campsite. Quad bike riding and a hot air balloon flight will thrill you. Explore the charming Essaouira on the Atlantic coast, Wander the bustling souks and markets of Marrakech & Fes, which are full of ancient history and grand old mosaics and architecture…
Departure : Casablanca
Duration : 13 Days | 12 Nights

Elis Regina Rib... P
2020-07-06
I would like to travel to morocco and visit this incredible country. But I can appreciate only by pictures in this moment I would like to know this fabulous country and your culture and history. You can visit the desert and the beach in the same country. Its a different adventures with many surprises pictures.

One of the best holidays I have ever had! Yassin is the best tour guide I have had the pleasure to travel with. He is honest, reliable & extremely engaging. He went out of his way every time my husband and I needed his help. For instance, we were craving Thai food at the end of our 10 day Moroccan adventure. Yassin managed to find a Thai restaurant in Casablanca for dinner!! He showed us the Moroccan hospitality at every step of the way but one incident truly remains etched in my memory - Yassin told us to leave all our luggage with him and only take the necessary to our night stay in the Sahara. He was extremely considerate & I trusted him completely with my valuables. He is highly resourceful and intelligent as we had many discourses about politics, religion and music. Dear Yassin, you are more of a brother and less of a guide in my eyes! I wish our paths could cross again some day! Thank you for planning and accommodating my husband and I on an extremely eye-opening and fun trip!

The legend of the Desert Man We had the best experience possible in Morocco 🇲🇦. All thanks to the one and only Desert Man Yassin! Yassin is less a tour guide and more like a family member. He caters to your every need and want. He shows you things off the beaten track. His knowledge is unparalleled. He understands the dynamics of his country but also is so woke with the happenings of the world. He tailors the tour to you completely. Find outs where you're from and gives you comparisons to your country. You can sense the pride for his country in him. He takes care of you in an effortless way. Everyone should visit Morocco but everyone MUST have Yassin as your guide. Yassin for Tourism Minister!!!! Do not hesitate booking Grand Moroccan Adventure for your Moroccan escape and don't forget to ask for Yassin teh Desert Man!

Amazing Tour with Yassin If you are looking for an authentic Moroccan experience then you are looking in the right place. Our trip to Morocco with Yassin (aka the Dessert Man) is one we'll never forget! Yassin is a beautiful person inside and out and we are beyond thankful to have meet and spent time with him during our travel to Morocco. His knowledge and love for his homeland is itself priceless. He truly cares for his clients and will ensure your time in Morocco is nothing but the best... from the best chicken shawarma, to the stunning Sahara dessert, to the enchanting monkey forest, to the love of his beautiful family and friends. I hope you choose to go on tour with Yassin. I can promise you, you will not be disappointed!

Well Taken Care Of from Start to Finish! Yassin and his partner really did their best to ensure our most pleasant experience in Morocco. Since most of the travelers were women, he and his partner ensured the women were always respected, given attention and care they deserve. Yassin and his partner were also empathetic to their needs, including toilet breaks, safety, food quality, accommodation quality, and interesting sights and attractions. In the end, everyone in the group felt that they were treated very well, and would definitely recommend him to anyone wishing to visit Morocco. Thank you, Yassin, and Said, too!

Great tour guide Yassin was my guide for a solo tour of Morocco in 2018. I found him to be really friendly, easygoing and helpful. I would highly recommend him as a guide to anyone visiting this unique country

Outstanding. I traveled with 10 friends for 10 days in Morocco with Yassin as our guide. The arrangements were impeccable especially the luxurious tent in the desert and all the riads that made our nights very comfortable and restful. Yassin kept us engaged with his knowledge of Morocco's history and culture and of course with his sense of humor. He tried his best to accommodate small requests from 10 different travelers. Many of us have kept our acquaintance with Yassin through social media. I highly recommend traveling with Yassin.

Desert trip We booked the desert tour and were absolutely amazed. Not only by the beautiful country but also by our guide yassin. He was very helpful, had a lot of informations and was a fun guide to have. (We made bad experiences with another company, the guide we had there wasnt made to work with tourists). Next time we plan to visit morocco it will def. Be with grand moroccan adventures again. Can really recommand them. Thank you so much for the memories we habe now thanls to you!

Marrueco misterioso con jn hombre del desierto... Decir Gran Moroccan Tours Adventures es decir Marruecos. Yassin sabe qué hace cuando te guía con sus propuestas acerca de su amada tierra. Todo el misterio y la magia de su país al alcance del visitante como ningún viaje estructurado podría hacerlo. Gracias ñor tantas atenciones y por la familiaridad con la que fuimos tratados

Vicky Gonzalez
2020-03-26
Excellent Moroccan tour operator.  We had a fantastic trip to Morocco thanks to Grand Moroccan Adventures! They provided us with luxury accommodations and a wonderful driver guide, Yassin, who was with us for the entire trip! Yassin was extremely friendly, spoke English very well, and helped us quite a bit with our interactions with locals. The tour provided an excellent taste of Morocco and I feel that we really did get to experience everything we wanted in just 8 days. We enjoyed our time in the Sahara the most as it was such a unique experience, but really every stop was quite memorable. I highly recommend using Grand Moroccan Adventures for planning this vacation and taking all the stress away!
Get 20% Off Your First Trip
START YOUR MOROCCO LIFETIME ADVENTURE TODAY..