Morocco Luxury Desert Camping
LUXURY DESERT CAMPING :
Consider the peaceful, tranquil, golden, shimmering dunes of the Sahara Desert. Think of the magic of the 'stellar' sky, full of the milky way stars. Think of the astounding sunrises and sunsets over the golden dunes. All this is possible to experience on a trip with Grand Morocco to one of the luxury Berber desert camps for an overnight stay in Erg Chebbi or Erg Chigaga. The luxury desert camps are staffed by Berber folk who always display typical Berber hospitality.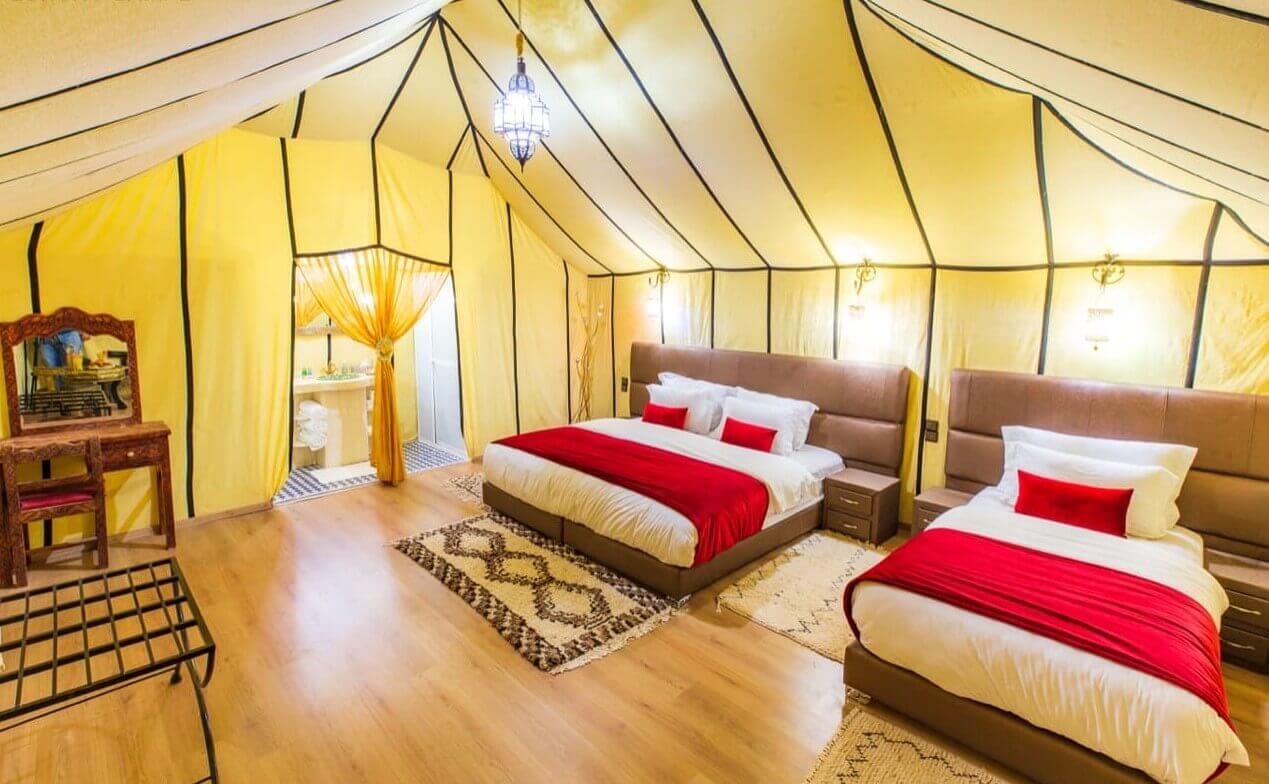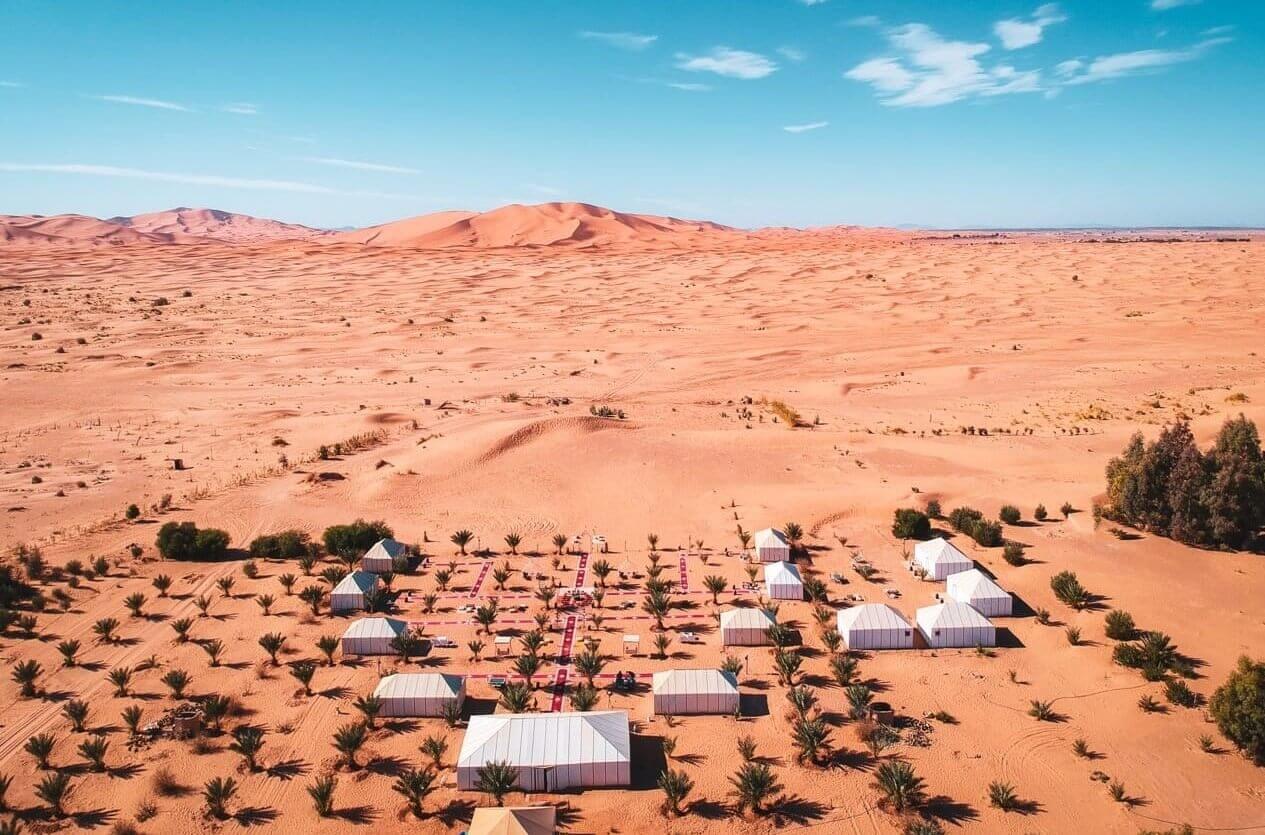 The camps consist of spacious Berber tents with modern conveniences and a truly Moroccan Berber experience of typical Moroccan cuisine, dinner and breakfast. Also enjoy a traditional music show. The camel ride over the dunes to the camp site will give you an experience of ancient times, in the glorious desert sands even, perhaps, you may 'play-out' your secret "Lawrence of Arabia" fantasy, as you ride over the dunes!
The camp sites are 'cosily' situated amongst several magnificent dunes, along-side the highest dunes in the area. What might seem extravagant is our camp detail, being first-class quality in terms of the tents, fittings and fixtures, bed linen and all major features. The highest quality of service is offered to ensure your privacy and to provide a spectacular Sahara Desert experience for your most memorable honeymoon celebration, Christmas, New year celebration, family holiday, solo traveller or group tour etc… with Grand Morocco.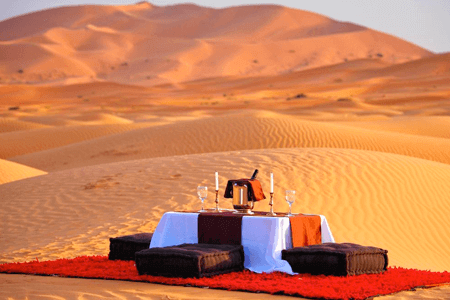 MAIN HIGHLIGHTS OF YOUR STAY IN THE SAHARA DESERT:
Experience sand boarding & quad bikes in the golden orange dunes of Sahara & a wondrous starry night in a Berber desert camp, after a camel trek into the desert.
Fulfil your dreams of the wondrous Sahara Desert, its iconic environs and witness the incredible fiery orange/red sunrises and sunsets.
Visit a welcoming Berber Nomad family and partake tea with them in their tent.
Enjoy the Moroccan awesome landscapes and the warm hearts of Moroccans.
Experience the glistening dunes of the Sahara terrain.
Spend a celestial overnight in a Sahara Desert camp.
Experience a camel trek and dune buggies in the dunes.
Discover the local culture & heritage diversity.
Live with locals & Feel the Hospitability of Morocco.
Contact with nomads and share traditions & experiences.
Come and join us !! Grand Morocco will help you put together a once in a lifetime Morocco Sahara tour to fulfill your dreams of the wondrous Sahara Desert, its iconic environs and witness the incredible fiery orange/red sunrises and sunsets & explore the delights of Morocco.

Morocco Tours & Itineraries
Get inspired by trips other travelers have loved
The world is filled with fascinating places to visit, and there will be a time when you have to choose which destination is right for you. We're not...
read more