Morocco ❤️ the country with the most diverse landscapes, people and adventures. View our video to see the adventure that awaits !
Unique Experiences
Our TOURS OF MOROCCO take you beyond the destination to offer you truly unique experiences. We have access to hidden corners of the country which we can't wait to show you.
Best Services
Hospitality in Morocco is legendary and GRAND MOROCCO offers exceptional first-rate quality en tour services, to uncover and enhance the secret wonders of  the historic & vibrant Morocco for you.
High Quality
GRAND MOROCCO is one of Morocco's premier tour operators. Our expertise, client-focused approach, and pricing reflects the quality and value of each trip we create & undertake.
START YOUR LIFETIME ADVENTURE TODAY …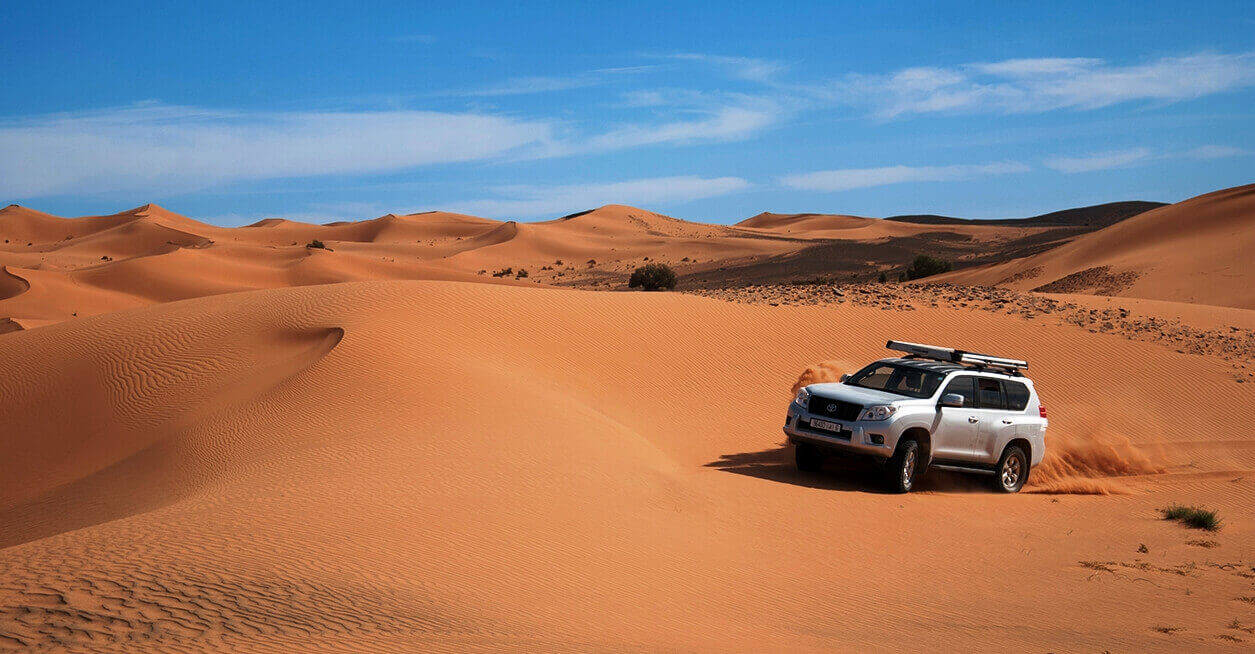 Morocco Tours, Adventures, Excursions, Holidays
Morocco Cultural & Heritage Tours
Christmas & Honeymoon Tours
Family Tours, Private & Shared Tours
New Year's Eve, Jewish Heritage Tours
3 VALLEYS & ATLAS MOUNTAINS PRIVATE DAY TRIP FROM MARRAKECH
Tour with Experts and Discover MOROCCO authentically…
Start creating your dream Moroccan adventure today. With over 20 years' experience in guiding and driving, we welcome you to engage in our country, culture, landscape and language. Click here to read more about the history of our tour company and why we believe in making Morocco your next exciting destination.
Grand Morocco is a collective of experienced guides, local experts and exclusive transport options. We are passionate in showcasing the Kingdom of Morocco in a personalized manner. Read our detailed itineraries here.
Our itineraries will allow you to relax and 'take in' your surroundings stress-free. All itineraries may be adapted to your requests, as we aim to create unique tailor-made trips. Whether travelling solo, with family, friends or even honeymooning, or for any other occasion, we thoughtfully design each itinerary to suite everybody's needs.
Why Visiting MOROCCO will always be a magic ADVENTURE ?
You will be invigorated by sights, sounds and smells of one of the most spectacular regions in Africa. You will discover stunning natural landscapes of craggy high mountains, golden deserts, lush oases, amazing gorges, exploding water cascades and ancient historic cities full of history and of culture.
In the historic Medinas, there is an abundance of alleyways full of colourful souks and markets for 'wild' shopping experiences. There is pure overload for the senses and 'balm' for the soul, when visiting Morocco.
A 4X4 trip and attractive accommodation of your choice will send you on an adventure like no other. All of the above create an awe-inspiring life time journey and will always be a magic adventure in the Kingdom of Morocco.
The world is filled with fascinating places to visit, and there will be a time when you have to choose which destination is right for you. We're not...
read more
Grand Morocco is a specialized tour operator cum travel agency, offering travelers the opportunity to discover and explore the iconic Kingdom of Morocco. Our bespoke tours embrace tailored tours, escorted holidays, specialised tours and more. Our itineraries begin from major cities such as Marrakech, Casablanca, Fes and Tangier. However, many tours can begin, and do, from any city at your request. We deliver day excursions from Marrakech, locally guided tours of the cities and environs. Tailored desert camping trips and Atlantic sea-side holidays and much more are readily available.
Grand Morocco delivers first class travel, exemplary hospitality and a keen consideration for the clients' all-round wellbeing and enjoyment. All requests for change to the selected itinerary are usually 'doable' when possible.
We at Grand Morocco give much attention to detail and will attempt to deliver any request for your very special trip of a life time to and through the wondrous land of Morocco.
Please Refer to our Listed itineraries and remember that all existing tours can be adapted to your requests and all requests for any other trip will be planned for you.