All Morocco Tours and Desert Tours Specialists
Travel with experts and discover the real Morocco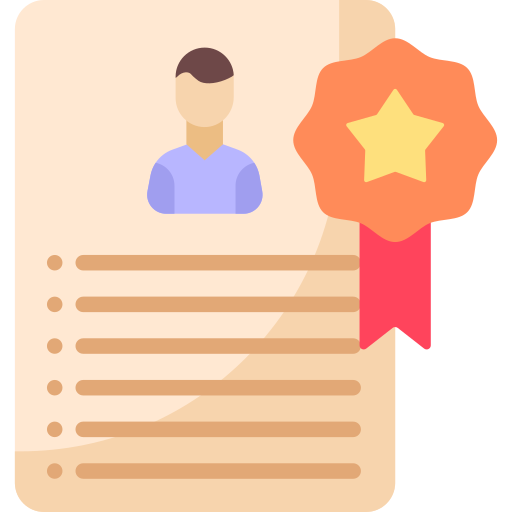 Unique Experiences
Our tours of Morocco take you beyond the destination to offer you truly unique experiences. We have access to hidden corners of the country which we cant wait to show you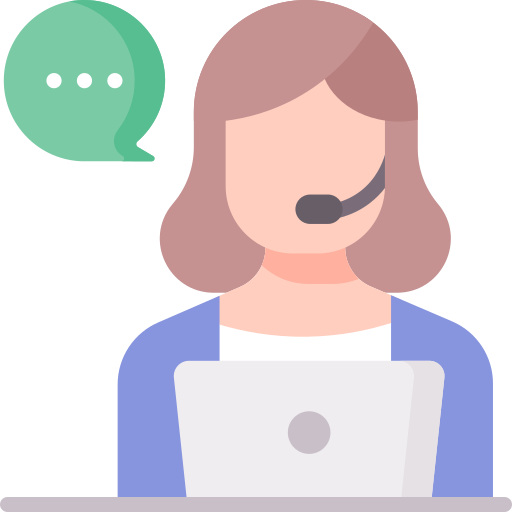 Best Services
Hospitality in Morocco is legendary and Grand Morocco offers exceptional first rate quality en tour services, to uncover and enhance the secret wonders of the historic and vibrant Morocco for you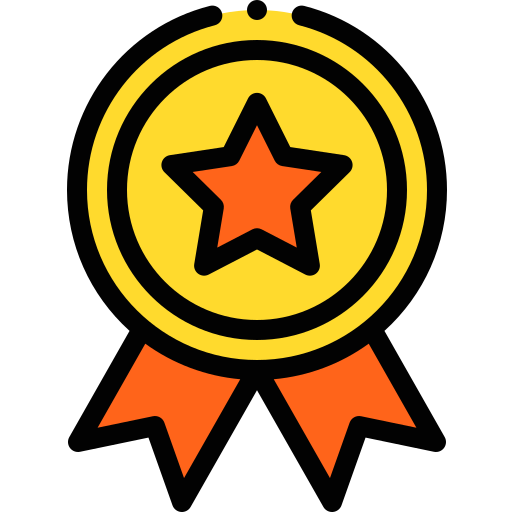 High Quality
Grand Morocco is one of Morocco's premier tour operators. Our expertise, client-focused approach and pricing reflects the quality and value of each trip we create and undertake
Say Hello to a New Adventure in Morocco
Our Goal? To provide the best service, the most competitive prices and make your trip an extraordinary experience. Our team? Professional, enthusiastic, creative and unite in our love for the work we carry out towards successfully reaching our goal. Our trips guarantee comfort, ideal accommodation and tailored, well planned choices of activities. Our guides, are a team we use regularly, all are qualified and have been carefully selected. Our offers are varied, from beach vacations, classic cultural sites, romantic 'get-aways', organization for conferences, seminars and work-shops etc., hotel reservations and airport transfers.
Morocco Tours, Adventures, Excursions, Holidays
Morocco Cultural & Heritage Tours
Christmas & Honeymoon Tours
Why Visiting
Morocco

 will always be a magic Adventure ?
You will be invigorated by sights, sounds and smells of one of the most spectacular regions in Africa. You will discover stunning natural landscapes of craggy high mountains, golden deserts, lush oases, amazing gorges, exploding water cascades and ancient historic cities full of history and of culture.
In the historic Medinas, there is an abundance of alleyways full of colourful souks and markets for 'wild' shopping experiences. There is pure overload for the senses and 'balm' for the soul, when visiting Morocco.
A 4X4 trip and attractive accommodation of your choice will send you on an adventure like no other. All of the above create an awe-inspiring life time journey and will always be a magic adventure in the Kingdom of Morocco.
Morocco Tour Information
Surveys regarding travel in Morocco, indicate that the following questions are those most frequently asked. Grand Morocco regularly updates reviews, the reason being, we take great pride in providing detailed and precise answers to all questions and therefore inspire complete confidence and trust in an adventure in Morocco with Grand Morocco. Our itineraries meander through Morocco's breathtaking countryside at a relaxing pace, so as to capture the essence of the environment, the wonders of historic landmarks and esteemed UNESCO heritage sites.
Grand Morocco's extremely experienced, knowledgeable and dedicated staff enthusiastically work with all 'modes' of touring in Morocco. i.e. small group tours, bespoke tours designed around specific requests, larger group tours, day excursions and Medina shopping 'wanders' on request, with a local guide.
When is the prime time to travel in Morocco ?
The optimum times for Morocco travel may depend on the acceptable climate for you. The ideal times for a Morocco trip are Spring, March – June and Autumn/ early Summer, September/early December. Avoid midsummer, July/ August unless you enjoy 40*C – 45*C daytime. Winter is cold in Morocco, however it is a wondrous travel time especially in and around the Alps. We advise a temp. in Morocco check online for  current accuracy.
Travel during Ramadan certainly is possible (April) but many iconic sites and some restaurants and cafes maybe closed, although at that time one would experience a cultural event during the Ramadan month.
Two busy periods are the Christian Easter period and Christmas holiday period.
What is the general weather pattern in Morocco ?
Extreme heat and dehydration can be an issue in the hotter months. Morocco experiences extremes in terms of seasonal temperatures. The coastal ranges from 12*C to 25*C summer. The hotter inland range can reach 40*C to 45*C, occasionally hotter. Cold winter temp. would be down to 12*C with snow on the mountain ranges.
The wettest month is usually March and the windiest month usually June.
Whatever the climate, one must always stay hydrated.
What is the scope of tours with Grand Morocco?
Grand Morocco provides a series of regular tours, tailor made tours, special events tours and exciting day excursions ex Marrakech. (View our extensive website). Our itineraries embrace the wondrous country areas from the Atlantic coast to the grand Sahara Desert and all between.
Flexibility is important to Grand Morocco, so as to accommodate your travel dates and areas / sites you may wish to explore. Where relevant, Grand Morocco's local city guides provide highly specialized city tours. In reference to the Ramadan month, please refer to our comprehensive Blog page.
Is my driver also my guide?
Our English speaking tour guides are also your driver for small group tours (4/5 people). For larger groups requiring a minivan or minibus, your guide is totally devoted to you and there will be a driver for that group who will work with your guide as a team. Your tour guide's decision is final, on any issue which may affect the well-being and safety of the tour group.
Your guide will enlighten you of cultural history and customs of Morocco while en tour.
What type of vehicle transportation do you use?
Grand Morocco's usual modes of transportation are 4X4 Toyota Prados – air conditioned. For larger tour groups, a minivan or minibus will be provided with the additional driver.
Can I join a group tour of Morocco with you?
Solo travel is always possible but becomes rather expensive and somewhat lonely for some.
Unfortunately, matching a solo traveler with an existing group or another solo traveler, is rarely recommended as it can create problems for the group or other solo person. Certainly please discuss any request for solo travel with Grand Morocco.
Should I take out travel insurance for my Morocco trip?
With many tour companies in Morocco, it is mandatory to have complete and current Travel Insurance which must include full medical cover. This is so for Grand Morocco's policy.
Grand Morocco is unable to accept a booking unless there is, in writing, a statement of complete and current travel Insurance. We cannot recommend any Insurer, it is the traveler's responsibility to undertake that task.
Do I need a visa to enter Morocco?
If you hold a passport from the following countries, USA, Canada, Australia/New Zealand, Europe, malaysia, Singapore and Hong Kong, NO VISA required. If in doubt, please contact your home country Embassy for advice. Also, please be aware that it is now mandatory to provide official evidence of complete and current Covid 19 vaccination for entry into Morocco.
Where can I find a map of Morocco? Where can I find more about travel in Morocco?
There is a map of Morocco on our website and we recommend you obtain a copy of  "DK EYEWITNESS – MOROCCO" – Penguin Random House – published in London and New York. In this publication will be found many maps and wonderful sites of interest.
You will discover on the Grand Morocco website much interesting information about touring in Morocco, particularly relating to the listed set tours. Wikipedia also is a listed site to visit for Morocco travel sites of great interest.
Is Morocco a safe country in which to travel?
The safety status of Morocco was updated to level 1, in 2018. Being a stable country in North Africa, Morocco is as safe as any world city/country in which to travel. Tourists should exercise the usual level of caution while in Morocco, especially in crowded areas. Petit theft is always evident in any world city.
Is tipping usual in Morocco?
Morocco is very much a cash based economy.  It is customary in Morocco to provide a tip for any service delivered. It is considered c. 10% the common tip. Certainly, a tip for your tour guide &/or driver is in order and is always greatly appreciated.
Should I exchange money before arriving in Morocco?
YES. The Moroccan dirham is a closed currency i. e. it is ONLY of value in Morocco and cannot be traded nor purchased outside Morocco. In fact it is illegal to take Moroccan currency out of Morocco. Do not confuse the Moroccan dirham with the Arabic dirham. Currency exchange for USA dollars &/or Euros, is available at the major airports OR ask your guide. Travelers' cheques are not recommended in Morocco.
ATMs are available in major cities, but always check with your home country bank re use of ATMs in Morocco.
USA dollars and Euros are readily accepted in Morocco. Refer to Grand Morocco website for currency information.
Get 10% Off Your First Trip
START YOUR MOROCCO LIFETIME ADVENTURE TODAY..